The massage therapists at Massaya are all certified and professional. Their expertise will allow them to offer you the best home massages. Explore their backgrounds, training, as well as the reviews from our clients, which testify to the quality of their service.
Maxim B
124 people, 5+ stars ★★★★★
323 people, 5 stars ★★★★★

Swedish | Deep tissue | Trigger points | TPA Mobilization | Cupping (Ventouses) | Thai oil massage
Graduated in Swedish massage from Kiné-Concept Institute in Montreal, Maxime specializes in therapeutic massage. With his biomechanical approach, he utilizes techniques such as deep tissue, trigger points (neuromuscular therapy), and passive mobilizations to alleviate chronic pain and improve mobility. Maxime is committed to providing personalized care by identifying each client's specific issues and adapting his techniques accordingly. His expertise and profound understanding of the human body allow him to offer effective treatments to enhance your overall well-being.
Whether you suffer from muscle pain, tension, or stiffness, Maxime will help you regain better balance and optimal quality of life.123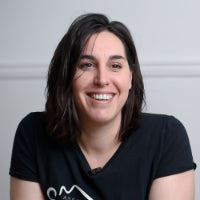 Agathe R
105 people, 5+ stars ★★★★★
300 people, 5 stars ★★★★★

Swedish | Deep tissue | Fasciatherapy | Chair massage | Lomi-lomi

Trained at the Kiné Concept Institute as a massage therapist, Agathe masters various massage techniques, such as Swedish massage, deep tissue, fasciatherapy, and Hawaiian Lomi Lomi. This allows her to offer her clients a diverse range of methods tailored to their specific needs. Agathe stands out for her kindness and attentive listening. She places great importance on taking the necessary time to best meet the expectations and needs of her clients, providing them with an optimal massage experience. With her in-depth knowledge of the human body and her passion for her profession, Agathe creates an environment conducive to relaxation and healing. She establishes a relationship of trust and mutual respect with each client, making her a sought-after massage therapist for her skills and personalized approac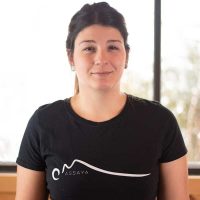 Bianca S
99 people, 5+ stars ★★★★★
294 people, 5 stars ★★★★★

Swedish | Prenatal | Lymphatic drainage | Hot stones | Polynesian seashells | Lomi-lomi | Chair massage | Kinesiotherapy | Orthotherapy

Bianca holds professional certifications in massage therapy and kinesiotherapy for 9 years. Her primary focus as a physical health professional is to accurately understand her clients' needs in order to provide them with the best possible treatment. With her extensive experience in a rehabilitation clinic and numerous training sessions, she has become well-versed in various issues, particularly specializing in musculoskeletal problems. Whether you're seeking a relaxing massage, lymphatic drainage, lomi-lomi, a hot seashell massage, or any other treatment, Bianca welcomes you with pleasure in a serene and relaxing environmen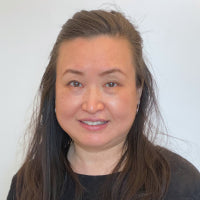 Ping D
89 people, 5+ stars ★★★★★
242 people, 5 stars ★★★★★

Swedish | Deep tissue | Prenatal | Acupressure Physiotherapist | Lymphatic Drainage | Chair Massage | Reflexology

Ping specialies in pain relief using acupressure and has extensive training in deep tissue, Swedish, and prenatal massage. Passionate about the art of massage, Ping is constantly seeking new knowledge to enhance her skills in the field of massage therapy. She places special emphasis on the beneficial impact of massage on her clients' immune function. Each massage session is an opportunity for Ping to provide a personalized experience tailored to the individual needs of her clients. She knows how to combine different techniques to create a customized treatment that brings relaxation and relief. Her goal is to help her clients regain physical and mental balance. For Ping, giving a massage is more than just a profession; it's a genuine passion. She goes above and beyond to offer her clients a moment of well-being and profound relaxation.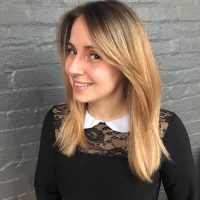 Caroline G
32 people, 5+ stars ★★★★★
145 people, 5 stars ★★★★★

Swedish | Deep tissue | Prenatal | Chair massage

A member of the Association of Specialized Massage Therapists of Quebec - Mon Réseau Plus, Caroline completed her studies at the KinéConcept Institute in Kinetic Swedish in 2010. She further enhanced her skills with related courses, including chair massage, prenatal care, deep tissue massage, relaxation for children, as well as hot stone and Californian massage. With nearly 10 years of experience as a massage therapist and over 5,000 massages under her belt, Caroline has found her unique approach. Prioritizing slowness and depth, she excels in both pure relaxation massages and more specific therapeutic treatments that target and alleviate your discomfort. Every minute of your massage will be optimized through a personalized assessment of your needs, and exercise recommendations will be provided if necessary at the end of the session. Experiencing a session with Caroline will be synonymous with well-being, good humor, and liberation.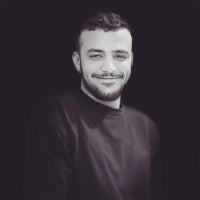 Ali Z
53 people, 5+ stars ★★★★★
90 people, 5 stars ★★★★★

Swedish | Deep tissue

Ali has been a member of the Réseau des Massothérapeutes Professionnels du Québec (RMPQ) since 2018. He was trained at the Académie de Massage Scientifique de Brossard, where he acquired all the necessary skills to excel in his profession. His main goal is to ensure his clients have a unique experience and to make sure they are completely satisfied with their in-home massage. Whether it's a full relaxation massage or a therapeutic session, Ali carefully listens to the needs of each individual. His expertise extends to various types of massages, such as Swedish massage, and deep tissue massage. With his extensive experience, Ali knows how to select the appropriate techniques to provide his clients with the best possible results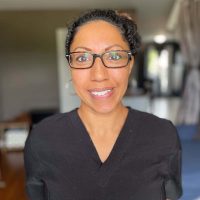 Lisa T
40 people, 5+ stars ★★★★★
89 people, 5 stars ★★★★★

Kinetic Swedish | Incorporated stretching | Chair massage | Sports | Lomi-lomi | Pathologies | Kinesiotherapy

Lisia Thibault, originally from Costa Rica, is a passionate mother and self-employed individual dedicated to massage and well-being. She pursued studies in Social Work and International Relations and Law at UQAM before specializing in Massage Therapy at Fleur de Peau School. With 1040 hours of training, Lisia is an expert in various areas such as incorporated stretching, chair massage, sports massage, lomi-lomi, therapeutic massage, pathologies, and kinesiotherapy. For the past five years, she has been practicing as a professional massage therapist, offering comprehensive approach and in-depth knowledge of pathologies, muscle issues, and postural problems. Lisia has mastered various techniques of mobilization, stretching, relaxation, and deep massage while being attentive, understanding, observant, flexible, passionate, and meticulous in her work.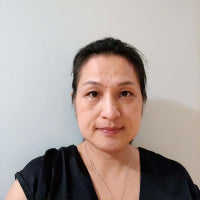 Sandy C
38 people, 5+ stars ★★★★★
86 people, 5 stars ★★★★★

Swedish | Californian | Shiatsu | Deep tissue

Sandy, a member of the Regroupement des Massothérapeutes du Québec (RMQ) and the Association des Naturopathes Professionnels du Québec (ANPQ). With 10 years of experience, she has become a reference in her field. She has undergone various massage therapy training, including Swedish, Californian, Shiatsu, and Deep tissue techniques. With Sandy, you will experience a unique massage therapy session. She tailors each massage to your specific needs, whether you are seeking Swedish relaxation, Californian soothing, Shiatsu energy rebalancing, or deep tissue tension relief. Sandy aims to alleviate your pain and provide you with profound relaxation to enhance your inner well-being. Don't hesitate to meet Sandy and benefit from her high-level massage therapy expertise! She is eager to offer you a personalized and exceptional experience.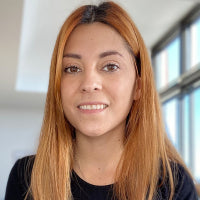 Kamille G
35 people, 5+ stars ★★★★★
83 people, 5 stars ★★★★★

Kinetic Swedish | Postural analysis | Level 1 Fasciatherapy | Hot stones | Myofascial stretching

Kamille is an experienced massage therapist with 5 years of practice. Graduated from the Kiné-Concept Institute in Kinetic Swedish massage, she is committed to regularly pursue further training to refine her skills. Attentive and caring, she is dedicated to her clients' well-being by constantly listening to them and seeking to understand and address their specific needs. During her massage sessions, Kamille enjoys adding a personal touch by using carefully chosen essential oils, creating a unique sensory experience for each individual. Her passion for massage therapy is reflected in her personalized approach and her desire to promote overall well-being. Thanks to her professionalism and dedication to her clients, Kamille finds immense satisfaction in her practice. Her main goal is to relieve tensions and provide lasting relief to all those who seek her services.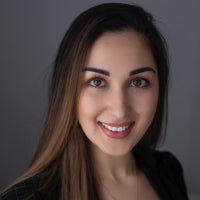 Sadaf S
17 people, 5+ stars ★★★★★
26 people, 5 stars ★★★★★

Swedish | Lymphatic drainage | Chair massage | Kinesiotherapy

Meet Sadaf, a professional massage therapist and kinesiotherapist with a solid background in various techniques, including therapeutic and relaxation Swedish massage, lymphatic drainage, chair massage, and kinesiotherapy. With her expertise, she knows how to promote stress and anxiety reduction in her clients. Her main goal is to help each individual deeply connect with themselves and achieve a state of optimal balance. The pursuit of her clients' well-being is a true passion for her. She looks forward to meeting you and accompanying you on your journey towards better health and physical and mental well-being.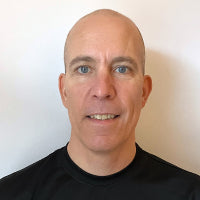 Dominique S
12 people, 5+ stars ★★★★★
27 people, 5 stars ★★★★★

Swedish | Trigger points | Psycho-Corporeal | Chair massage | Reiki (grounding in the body)

With 20 years of experience as a massage therapist, Dominique excels in the art of therapeutic and comforting touch. His profound passion for the well-being of each client drives him deeply. Specializing in muscle massages, stretching, and trigger points, he has developed unparalleled expertise in relieving deep tensions, restoring vitality, and providing a true "reset" to every body he takes care of. Possessing remarkable adaptability, Dominique can accurately respond to the specific needs of each individual and fulfill their requests using all his professional tools. His goal is to root his clients in a sense of total well-being, offering them a moment of relaxation and physical rebalancing. With Dominique, each massage session becomes a unique experience, guided by his expertise and unwavering dedication to the betterment of those he accompanies.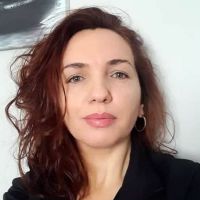 Diana M.
14 people, 5+ stars ★★★★★
19 people, 5 stars ★★★★★

Swedish | Momentum | Hawaiian | Lomi-lomi | Indian head massage | Kinésithérapie | Metamorphic

Diana, a Moldovan woman and mother of three, has been in Canada for 12 years now, having immigrated from Europe. She is fluent in Romanian, Russian, and French, and she is currently dedicated to mastering English. After working as an educator, Diana decided to change paths and become a beneficiary attendant. Always with a spirit of compassion, she has been passionately practicing as a massage therapist since 2020. Diana is a licensed massage therapist recognized by the Quebec Association of Natural Therapists and is also a wellness consultant in aromatherapy. Essential oils are an integral part of her daily life, and she is proud to be a member of the Réseau des Massothérapeutes Professionnels du Québec. In the past, Diana worked at Le Finlandais Spa, and currently, she is pursuing full-time studies in kinésithérapie. With her positive personality, attentive listening, and passion for her profession, she is determined to provide you with a massage that perfectly meets your needs. Diana is excited to serve you with pleasure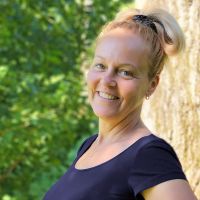 Sandra S
10 people, 5+ stars ★★★★★
22 people, 5 stars ★★★★★

Kinetic Swedish | Prenatal | Energy massage | Neuro-Cutaneous Technique

Passionate about massage therapy and the holistic aspect of human well-being, Sandra tailors her massages to meet your needs, whether it's relaxation or therapeutic goals. Her approach is professional, creative, and intuitive, aimed at relieving pain, joint stiffness, muscle tensions, while improving tissue mobility and flexibility, all while releasing tension points. A graduate of the Julie Eyelom Shamballa and Spa School, Sandra is certified in Swedish massage and is skilled in prenatal massages. Her positive energy and experience will contribute to your well-being.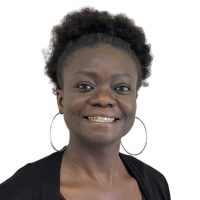 Florence K.
12 people, 5+ stars ★★★★★
18 people, 5 stars ★★★★★

Swedish

Florence is a woman passionate about the art of massage. Graduated from the Académie de massage scientifique du Québec, she provides clients with an exceptional experience of Swedish massage that is both relaxing and therapeutic, right in the comfort of their own homes. With fluidity and dexterity, she masters the necessary techniques for effective treatment. Florence listens to each client, ensuring optimal and satisfying well-being. Her warm approach creates a soothing atmosphere, allowing clients to fully relax. Her passion for her profession shines through every gesture, offering an unforgettable experience.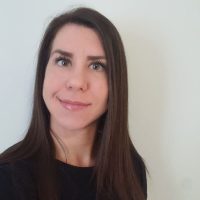 Naomi V
11 people, 5+ stars ★★★★★
17 people, 5 stars ★★★★★

Swedish | Prenatal | Cupping

Noémi has always been in the customer service field, but her career has taken a new direction since she became a massage therapist. A passionate sports enthusiast, she has a deep desire to help people improve their daily well-being. Graduated in 2019 from the Academy of Scientific Massage in Swedish techniques, Noémi is extremely attentive to your well-being throughout the session and places great importance on a precise understanding of your specific needs. Her approach is both creative and intuitive. She provides a balanced massage that harmoniously combines firmness and gentleness in each movement. The time spent with Noémi is conducive to absolute relaxation and soothing of sore muscles, creating a true haven of calm for you.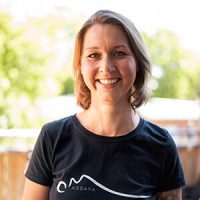 Helen F
23 people, 5 stars ★★★★★

Swedish | Prenatal | Lomi-lomi | Kinésiotherapy

Graduated in Kinetic Swedish massage from the Kinéconcept Institute in 2011, Hélène has further honed her skills by pursuing training in lomi-atsu, deep tissue massage, and lomi-lomi. In 2019, after two years of part-time study, she completed a 700-hour training in massage-kinésiotherapy. With years of experience at a spa, Hélène now offers a personalized massage experience, blending relaxation and therapeutic approach, all in the comfort of your home. Her initial dance training has bestowed upon her unique qualities of discipline, attentive listening, and a strong understanding of movement and the human body. These skills, combined with her expertise gained over the past eight years as a massage therapist, define the professional she is today.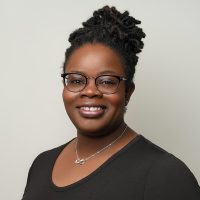 Mireille E
4 people, 5+ stars ★★★★★
15 people, 5 stars ★★★★★

Swedish | Cupping | Lomi-lomi

Mireille genuinely believes that taking time for oneself brings significant benefits to the body. This is one of the reasons that led her to take the leap into massage therapy. Knowing that she has contributed to someone's well-being makes her happy. Her training includes expertise in Swedish massage, known for its relaxing and therapeutic effects. She also masters cupping techniques, offering a comprehensive approach to relaxation and relief. Additionally, Mireille has studied Lomi Lomi, a traditional Hawaiian massage that promotes harmony and balance in the body. With her diverse skills, Mireille can tailor her sessions to meet the specific needs of each client. Her goal is to provide a moment of pure relaxation, where each person can find calm and serenity. Passionate about her profession, Mireille aspires to continue helping others find balance and well-being through massage therapy.
Alejandra L
Swedish | Prenatal | Chair massage | Stress relief | Trigger points | Children's relaxation | Deep pressure

Alejandra, a member of the AMQ, has over 1000 hours of training under her belt. She graduated from Énergisens School in Swedish relaxation and therapeutic massage, pregnancy massage, chair massage, stress relief massage, trigger point therapy, and children's relaxation massage. Additionally, she excels in deep pressure massages. Alejandra has an overflowing passion for massage therapy, and your well-being is her top priority. She places great importance on listening to her clients and is constantly attentive to their needs. With Alejandra, you treat yourself to a professional massage delivered with quality equipment, all in the comfort of your own home. She ensures to enhance your relaxation and provide you with a genuine moment of tranquility. She is fluent in both French and English, making communication during your sessions seamless.
Questions or comments?
+1 (438) 806 0888
contact@massaya.ca