A healthier world one massage at a time
Well-being for everyone
Live in harmony
Your health
Our reason for being
At Massaya, our mission is to transform the lives of our clients by providing them with easy and convenient access to well-being. We firmly believe that everyone deserves to feel relaxed, soothed, and revitalized, without having to leave the comfort of their home. That's why we have made in-home massage therapy our passion and commitment. Our team of qualified and dedicated massage therapists comes directly to you, bringing with them a range of therapeutic techniques and personalized care. We are guided by the belief that physical and mental health should be accessible to all, and it is with this conviction that we are committed to improving the quality of life for our clients by providing unparalleled massage and relaxation sessions. Every day, we strive to create an environment of serenity, harmony, and healing, because for us, there is nothing more rewarding than seeing our clients thriving and smiling. Join us in this journey towards well-being for everyone, where together we shape a world that is more relaxed, balanced, and compassionately caring.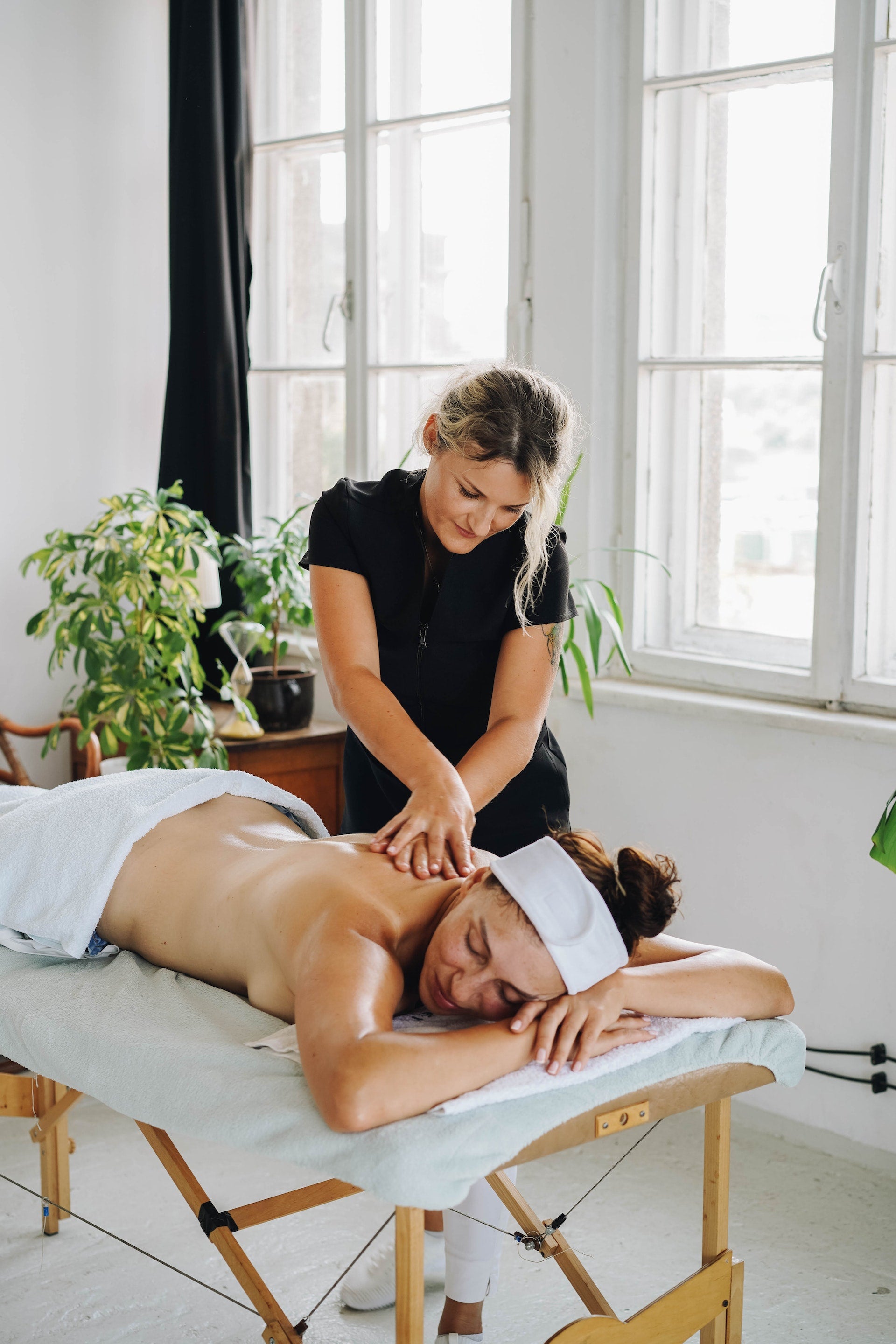 Professional Development
Our Engagement
Our commitment goes beyond just providing well-being at home; it also extends to offering professional fulfillment to talented massage therapists. We are driven by the belief that every massage therapist deserves to find an enriching work environment where their passion and skills are fully valued. We provide a dynamic platform where massage therapists can elevate their profession, embrace their calling, and develop their expertise. By joining us, they gain an unparalleled opportunity to explore new therapeutic approaches, expand their client base, and contribute to our overarching mission of well-being for everyone. Our company is a place of recognition and achievement, where each massage therapist contributes to building a better world, one massage session at a time. We believe in their potential and take pride in supporting their personal and professional development.
Questions or comments?
+1 (438) 806 0888
contact@massaya.ca